Want to study in Russia? Explore your options, apply to university, and more
Studying in Russia provides the distinct opportunity of learning at the home of pioneers in the areas of science, research, literature and the arts. The biggest country in the world by a significant margin, Russia spans more than 17 million square kilometers from Europe to Asia, with 776 universities open to international students to boot!
Russia is an extraordinarily diverse country, filled to the brim with different traditions and cultures, and higher education institutions of all shapes and sizes. Higher education in Russia especially renowned for its achievements in scientific research.
FREE 'Study in RUSSIA' eBook
Want to study abroad in this amazing country? The eBook provides a broad overview of everything you need to know about studying abroad in Russia.
GET EBOOK
Russia -
Quick facts & figures
Area Size
17.1 million km²
International students
>270,000
Academic Year
September - June
Currency
Russian Ruble (RUB)
Why Study
in RUSSIA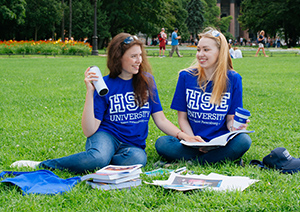 Studying in Russia is a chance to receive an affordable high quality education.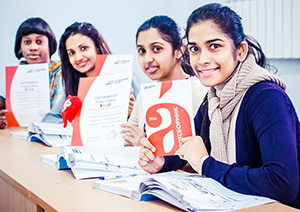 Many programs are offered in English which gives you an opportunity to develop your language skills.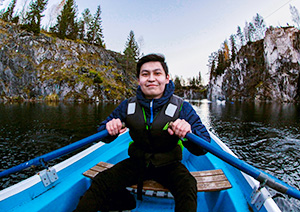 Natural wonders abound from incredible arboreal forests, to mountain ranges, rivers and lakes.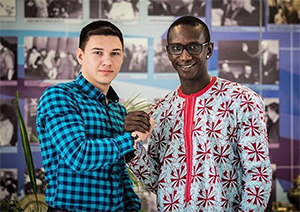 Russia is a truly multinational country, with a wonderful mix of people from different backgrounds and cultures.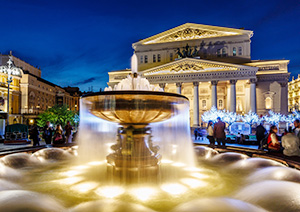 Discover very interesting Russian cultural sites, cities and beautiful countryside.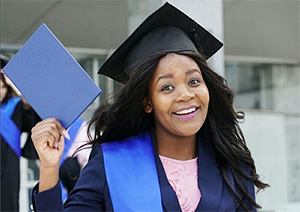 Russian qualifications are a mark of trust and excellence.
To work in Russia, foreign citizens must be of majority age (18+ years) and hold the relevant permit from the General Administration for Migration Issues of the Interior Ministry of Russia. International students do not need any permits if they are employed at universities (or affiliated organisations) outside class time (including vacations).
Study destinations
similar to RUSSIA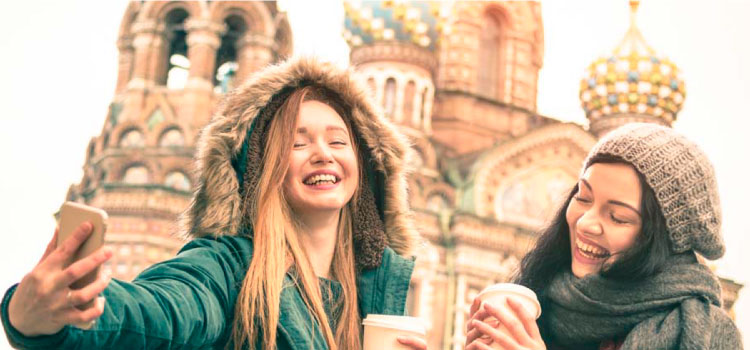 Study in Russia - Start Online Now, On campus Later Model.
Universities around the world have been re-designing their learning models and offerings in light of the coronavirus pandemic. The Online Now, On campus Later Model offers you the opportunity to start your studies online and continue your studies in Russia as soon as circumstances allow. This model begins as online learning exclusively with all activities happening online, supported by learning resources, materials and assessments, usually hosted on a learning management system. Naturally course structure will be tweaked, keeping in mind the prospect of resuming on-campus learning down the line.

What should I do if I want face-to-face training?
If you don't want to start online, you can apply for On Campus learning. We'll help you find the most suitable university, take care of the paperwork and obtain a study visa. You can enroll without passing exams.
Living Cost in Russia
Cost of higher education in Russia is quite affordable as compared to the cost of studying in the UK, Australia, New Zealand and the US.
Tuition Fees/year: $700 - $3000 (USD) for bachelor's programs / $3500 - $8000 for specialist degrees (Medical education) / $1200 – $4000 for master's programs / $1400 – $4000 for PhD and medical residency programs
Living Cost: $250 - $450 (USD) is the average monthly budget of an international student in Russia. Accommodation at the university residence hall and transportation account for about $50- $100, while the rest is spent on food and leisure.
Tell us your preferences (area of studies, objective, budget…)
If you're not sure, then you better contact us immediately
We will sort out a list of university / college options that suits your preferences
Together we will filter out the options and you make the final decision.
Send us your documents, and we will forward your application to universities
Wait until universities approve the application within 1 week
Pay the service fee - a reliable guarantee of your admission (from 300 USD to 550 USD)
We send you a visa invitation - the university process visa invitation and this process could take up to 45 days.
Get study visa and come to Russia (yes, we will be here to help)
Start My Application
Our Pricelist
Study Destinations
RUSSIAN Education System
RUSSIAN INSTITUTIONS
RUSSIAN VISA
FAQS
OUR PARTNERS