Interested in studying in Ireland?
Known for its large expanse of lush green fields and magnificent castles, Ireland is a country that offers you the best of both worlds – the green countryside and a vibrant urban lifestyle. Its world-class institutions, extensive selection of courses, and abundant work opportunities make it an ideal destination for international students. A technology hub with many leading companies having their European headquarters here, Ireland will assure you of a holistic experience that goes beyond your studies.
If you're among those choosing to study in Ireland, here are top six reasons why Ireland could be an ideal study destination for you: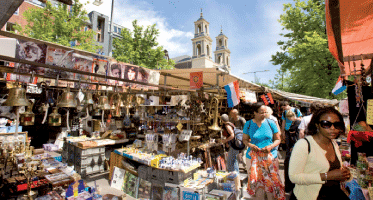 Whether you're applying for an undergraduate course or a graduate program, you will find abundant opportunities in Ireland.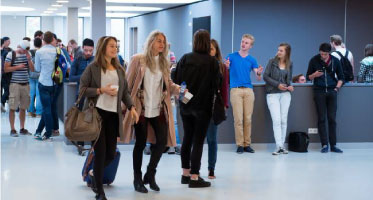 One in ten full-time students in Ireland is an international student, which explains the excellence offered by Irish institutions.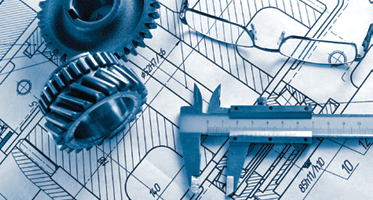 Universities and colleges of Ireland form the top 1% of research institutes of the world with impacts in 19 disciplines.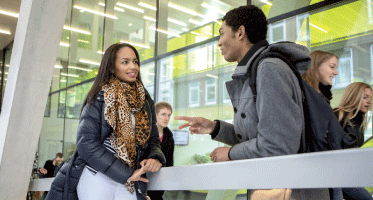 Ireland has been ranking in the top 10 countries in Global Peace Indices of 2018* and 2017*, which makes it among the safest countries in the world.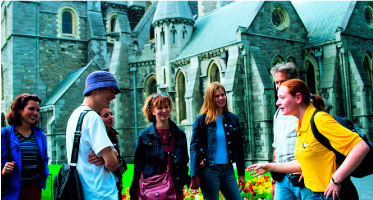 The Irish are known for their welcoming and friendly approach. They love their conversations and are probably the best people to make you laugh.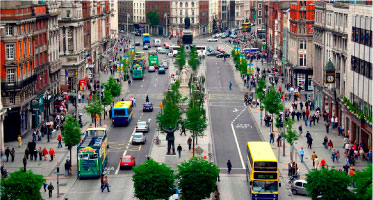 You'll be allowed to work for 20 hours per week during the academic session and 40 hours per week during the months of May, June, July, August and mid- December to mid- January.
Ready to Study in
Ireland?
GET FREE 'Study in IRELAND' eBook
Here's a comprehensive guide for all international students who want to study in IRELAND.
GET EBOOK
Similar Study
Destinations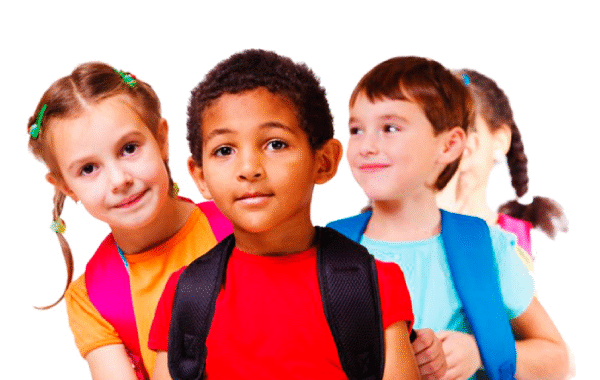 So you know for certain that you want to study abroad; but how do you decide which country? It's a big world and there are so many possibilities. Arrange a FREE consultation with us to get answers to all your questions.
Applying to study in Ireland is pretty easy. Find a programme. APPLY. Then wait for the results.🤞🏽 What're you waiting for?

What you've got to do first is find a programme. Sounds simple, right? But with many programmes to choose from? 😩 Easier said than done. But don't worry, we've done a bit of the legwork for you.

We've put together a list of all the programmes on offer. So all you need to do is figure out what you want. What your passion is. And then find a programme to match.
Testimonials
Our Pricelist
Partner with Us
Book Free Consultation
Start My Application
FAQS
OUR PARTNERS